Jonathan Wallace II

As the USA representative for the International Bodyguard and Security Services Association (IBSSA) Jonathan Wallace II continually seeks to take his company to new heights.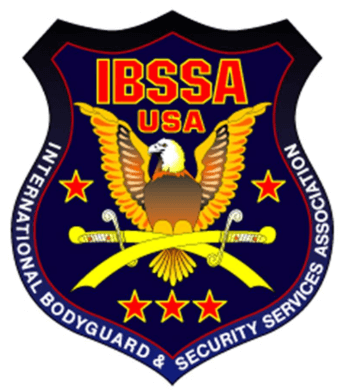 Operating today with over 100 years of collective experience on four continents (Africa, Asia, Europe and North America), the founders of NES have long recognized the necessity for integrity, quality, reliability, and efficiency in protection. The result of which was the establishment of a global protection agency remaining true to a motto of service in excellence.
NES
NES was formed in the late 1990's with the intention of providing the best available all round security firm. All our staff are experts in their respective fields, and each Certified Protection Specialist is able to provide the necessary skills for each case. We are a group of highly trained, devoted, and professional agents, who strive daily to meet the needs of every client and student.
Our expertise lies in the threat assessment and management arena, where high profile individuals and safety concerned citizens alike can benefit from the presence of a trained security detail/protection specialist. Each case is separately analyzed and measures are put in place according to threat level and timeline needed for protection.
NES Certified Protection Specialists
NES Certified Protection Specialists are bodyguards to individuals, groups, families and properties/goods alike. Whether you need one or several agents, a security consultant, firearm training, or a group of well trained and efficient NES agents; we secure events, homes, and facilitate safe travels. We have the know-how, the experience, and the skills to effectively minimize danger while equipping you, the individual with skills of awareness and safety consciousness to go about your daily life without fear.
Protection 360° Academy

Our training division, Protection 360° Academy has a goal to empower every concerned citizen who seeks out the training with the tools to better protect themselves and their loved ones with confidence in their acquired skills. Based on the 360 degrees of the compass we start every student off at the 90° level in all our courses, ultimately graduating to the 360° expert level. One can choose their pace to progress, we do not expect every student to advance the same way. Jonathan Wallace has years of experience teaching students of all skill levels, even physical disabilities and PTSD from violent encounters. We truly enjoy creating custom courses for groups and families and look forward to providing you the excellence you deserve.
Following the developing trends in safety and security, we also work closely with intelligence agencies to better prepare for common and uncommon threats which we all need to be prepared for.
When the training is available and affordable, there is ample opportunity for anyone; man, woman and youth to become well versed and maintain their skillset with ongoing training through Native Executive Security and Protection 360° Academy